Displaying items by tag: development
Sunday, 30 October 2022 21:32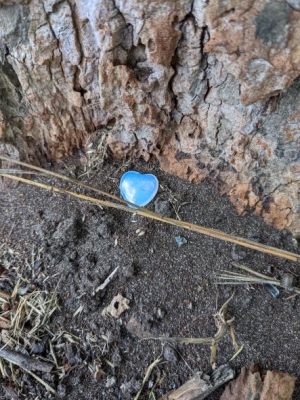 When I was five years old, my mother enrolled me in a local majorette's group for kids my age. I whined to her that I didn't like it and wanted to quit, but she "forced" me to go so I could learn how to twirl and toss and spin a long metal bar with two knobs on either end like her. She was the "best in the school," said my grandparents. But I was not like my mother. I was uncoordinated, dropped the baton, and had a hard time paying attention. During the parade my group marched in, I carried the banner with our group name on it because I wasn't good enough to walk and twirl with the others. I quit after the parade.
Tuesday, 07 December 2021 01:41
It never ceases to amaze me how quickly things can change. Over the course of a year, you could be living in an entirely different state. In just a month you could be working at a different job. In a week, you could welcome someone new into your life. And in mere moments you could lose someone you love. Your life is flipped upside down. Anyone who has ever lost someone they love knows exactly how this feels.
Time is constantly pulling us along, always changing, always putting new opportunities and new people into our lives. But it's also taking things away that we might hold onto tightly. We all have these pictures of what "the ideal" is, the myths we tell ourselves when we find the perfect job, the perfect mate. Attachments are dangerous, yet they are necessary.