Displaying items by tag: seeking
Saturday, 11 February 2023 12:45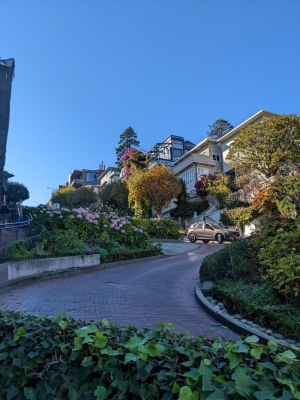 "You must give up the life you planed in order to have the life that is waiting for you." Joseph Campbell
When I got married, I thought my life was going to be predictable. My husband and I had our own hobbies, habits, routines, and traditions that we introduced to each other and we were starting our own together. I enjoyed cooking and baking new healthy food from the YouTube channels I watched, I did Yoga, and I worked out probably way too much. My husband played Magic the Gathering online and in person, went fishing, played other video games, and was part of the Men's rugby league in our city. We were both teachers and had the same days and summers off. Every few years we would go to the Florida Keys to fish, snorkel, and kayak. We visited our family in the summer and at Christmas. His parents would come to spend Thanksgiving with us. I couldn't imagine, nor did I want to imagine, anything other than that. It was familiar, comfortable, and safe.
Tuesday, 21 June 2022 23:26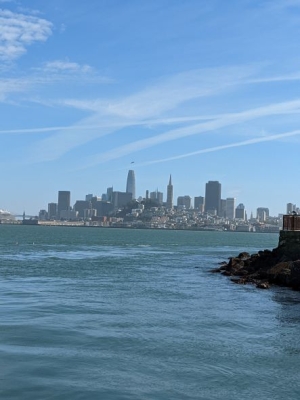 Day one
As soon as I stepped out into the 40-degree morning and saw my breath leave my body, I felt like I could live there. The plane ride from Jacksonville to San Francisco was one of the best I've experienced. Even in the days of mask wearing, the trip went off without many issues, despite having a 30-minute delay on the first flight from Jacksonville to Dallas.
The Lyft driver was a friendly fellow from India who chatted pleasantly as he drove me to the Hilton Hotel in Burlingame that first night. The check-in was quick and easy, and even when my room key didn't work when I swiped it, the front desk attendant had it quickly taken care of. I would only be staying there one night and staying with a friend the rest of my time there.
Feeling groggy from being on Eastern Standard Time, I jotted down some notes in my travel journal as I sipped my coffee in the hotel lobby the next morning. My phone dinged a notification. Thinking it was a text message, I opened it only to be reminded of "three years ago" with a picture of my husband and I out on some trail.